Message from the President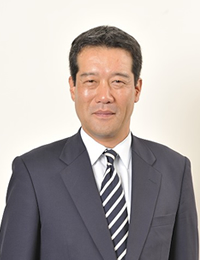 Our mission is to maintain the safety of railway tracks. Many of the work of rail track maintenance are still carried by human resources despite increased mechanization. Therefore it is humans who are involved in the work of rail track maintenance to ensure safety definitely. We feel that our first priority is to develop human resources through good communication with each of them.
We have a unique employee training program. Our employees get sufficient experience and knowledge of the track maintenance business in 5-6 years while performing their tasks. It might be a little longer than generally thought. However, what they have acquired for a few years enables them the work of several others. This is one of our principles which Kazuo Hosokawa, the founder of ITAKE CORPORATION has practiced ever since our establishment in 1963. To keep on developing experienced and expert human resources is my role as his successor.
We will devote ourselves to build a safer and more secure environment surrounding railway transportation while strengthening of relations with Railway-related companies. We received the baton from the seniors as well as Kazuo Hosokawa, the current chairman. We intend to unite and do our best for the company we inherited to contribute to society through our operating activities.
We would like to ask for continued support and encouragement from all who supported us in the years to come.
30 August 2019
Zenzo Hosokawa
President
ITAKE CORPORATION